Admission and Employment
In recent years, the quality of students enrolled in HIT has been at the forefront of the educational institutions in China. In the last three years, about 250 freshmen were annually enrolled in HIT-CST. Practically across all provinces in China, the lowest admissioncut-off line of HIT was 92 points higher than the average local key admission line.
Table 1 The Undergraduate Number of Enrollment (2012~2016)
| | | |
| --- | --- | --- |
| Year | Number of Student | HIT-CST Admission Line vs.HIT Admission Line |
| 2012 | 203 | 604/600 |
| 2013 | 199 | 626/623 |
| 2014 | 151 | 642/630 |
| 2015 | 330 | 636/626 |
| 2016 | 258 | 629/620 |
2 .Employment
The average employment rates of HIT-CST graduates were constantly high in the years between 2012~2016. The graduates choose the jobs of their interests and make contributions to the institutions, enterprises and other units they serve. The employment rates of HIT-CST graduates were all above 98% in recent years, among which about 40% undergraduate students have chosen to further their education. The details are as follows.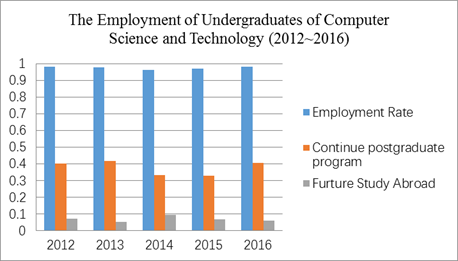 Figure 1 The Employment of Undergraduates of Computer Science and Technology (2012~2016)
City analysis: About 90% of the recent graduates from HIT-CST work in major industrial cities like Beijing, Shenzhen, Shanghai, Harbin, Fuzhou, Qingdao, Dalian, Suzhou and other capital cities or coastal cities, and about 54% of them predoiminantly being in Beijing and Shenzhen.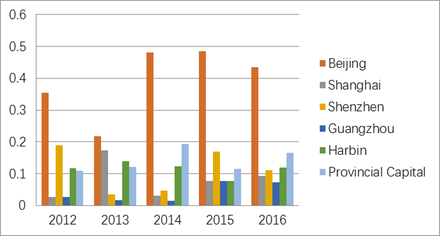 Figure 2 The Employment Cities Analysis of Undergraduates of Computer Science and Technology (2012~2016)
Employer analysis: The graduates of the school have mostly been hired by either foreign or domestic top 500 enterprises, scientific research institutions, government agencies and IT companies. Although, due to the impact of financial crisis, many foreign and private companies have reduced its recruitment quota, the number of recruitment by top enterprises and government departments has seen a relative increase. About 95% of the graduates of the school who sought the employmenthave found the jobsin each of the last 5 years.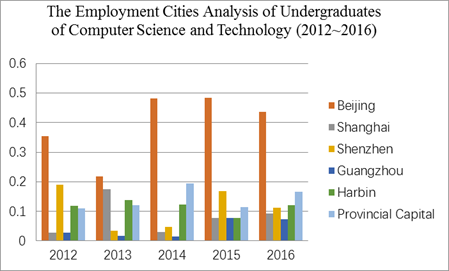 Figure 3 The Employment Enterprises Analysis of Undergraduates of Computer Science and Technology (2012~2016)